2018 Holiday Parade on The BLVD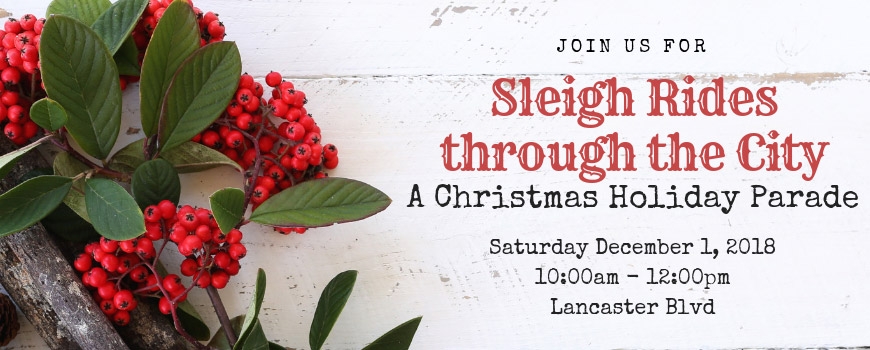 The Lancaster Chamber of Commerce presents the 2018 Holiday Parade themed "Sleigh Rides Through the City".
Join us on Saturday, December 1, 2018 beginning at 10:00 am right here on Lancaster Boulevard as we kick off the 82nd Annual Holiday Parade!
To participate, please visit our website at
www.lancasterchamber.org
for a parade application. Entries close Friday, November 9, 2018.
Admission Details:
Lancaster Blvd between 10th St. W. and Sierra Hwy.